ACCOMMODATION
You can book a 4-star wellness hotel in town and use the shuttle bus service all day long.
You can pay for your accommodation (a 4-star hotel of your choice) on the Tickets page. You can choose whether you stay 2 or 3 nights. In case, you'd come less or more days, let us know and we'll help with everything, including hotel reservation, airport-pick-up and tickets. Contact us by e-mail jazzfovaros@gmail.com
HOTEL: Hotel Aranyhomok is downtown, close to everything (but further from the festival venue) and the musicians will be staying there, too. If you wish to choose another hotel (or Hotel Aranyhomok would be fully booked), we'll recommend you alternatives.
Note that the use of the shuttle bus service between your hotel and the festival site is included in your package if you book your room through us (see Tickets page for details). If you make your hotel booking on your own, you have to buy a wristband for the bus for 3,000 HUF.
---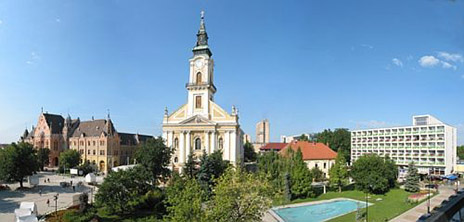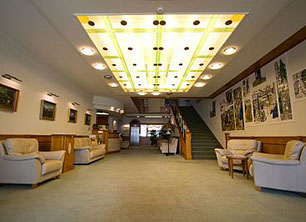 ARANYHOMOK BUSINESS-CITY-WELLNESS HOTEL****
The hotel is situated right on the main square, so you can reach all downtown attractions withn 1-2 minutes. Relax in the wellness center of the hotel, and enjoy the great view from the Superior rooms. Free wifi in the rooms, parking for extra charge. You can take the shuttle bus to get to the festival venue. (It would be about 30-35 minutes on foot.)